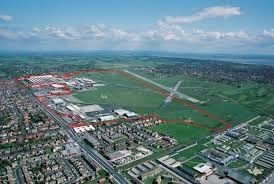 Posted On
A thriving hub for business, medevac and general aviation, Blackpool Airport offers aircraft handling, apron parking, engineering and refuelling services, flight and instrument training – and has both executive lounge and crew briefing facilities available.
The airport can also provide aircraft storage and aircraft hangarage – short term or longer availability - at competitive rates, from mid-December 2020.
Situated on the Fylde Coast, the airport lies at the centre of the Blackpool Airport Enterprise Zone, and provides a gateway to the north west's vibrant business and leisure destinations – a role it has been proud to perform since 1909. 
Blackpool Airport has a focused approach to supporting the regional economy, airport businesses and the wider Enterprise Zone - underpinning the north west region's economic recovery and development from COVID and as we prepare to exit the European Union.
Regional & City Airports, the airport management division of Rigby Group plc, manages Blackpool Airport on behalf of owners Blackpool Council.
Airport Manager Stephen Smith said: "After an unimaginably tough few months, we are focused on not only restoring activity through Blackpool Airport to pre-COVID levels, but pursuing the kind of long term, resilient and sustainable growth that will help secure the North West's long term economic success.
"Blackpool remains an important regional hub within the wider Northern Powerhouse and we are working closely with colleagues at Blackpool Borough Council and the Enterprise Zone to ensure the airport plays its part in delivering against the massive economic potential of this region."
Back To News