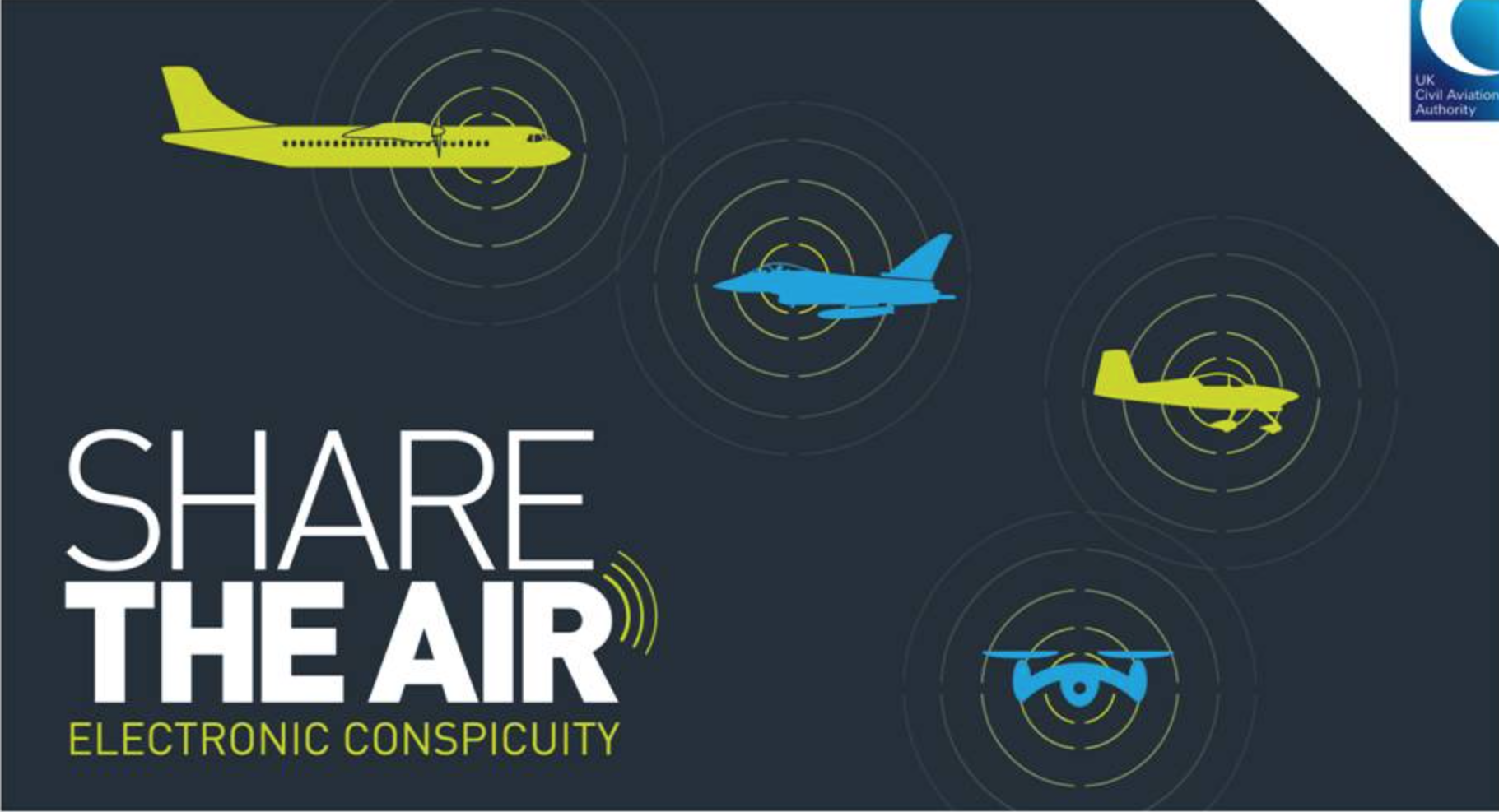 Posted On
The Department for Transport is offering rebates of up to £250 for new Electronic Conspicuity (EC) devices which are designed to increase visibility of general aviation and unmanned aircraft operating in Glass G airspace.
'See and avoid' is the foundation for Visual Flight Rules flying in the UK. EC devices can improve situational awareness for pilots but do not replace the fundamental role of 'see and avoid'.
The Civil Aviation Authority says it will distribute the funds via a rebate scheme which is open to applications for devices purchased between 5 October and 28 February 2021 (or until the funding is used). Those meeting the requirements can claim a 50% rebate of the purchase cost of their choice of EC device, on production of a receipt, to a maximum of £250 (including VAT) per applicant.
The DfT and CAA are not recommending any specific device to pilots but do recommend that all pilots understand and consider the functional benefits, and limitations, of any EC device so they make informed decisions on the level of reliance that can be placed on the information provided to them.
EC devices differ and pilots using EC devices should be aware of their functionality and what they can, and cannot, do. Devices are not always interoperable with each other. This means that users of one type of device may or may not be electronically visible to each other, may have different standards of reliability and accuracy, and may use different parts of the radio spectrum for transmitting signals.
To be eligible to apply, you must hold at least one of the following UK issued pilot licences (UK or EASA part FCL):
Private Pilot's Licence (PPL)
Commercial Pilot's Licence (CPL)
National PPL (NPPL)
Sailplane Pilot's Licence (SPL)
Balloon Pilot's Licence (BPL)
Light Aircraft Pilot's Licence (LAPL)
Or be a registered member of either the British Hang Gliding and Paragliding Association (BHPA) or the British Gliding Association (BGA).
Alternatively, if you are UAS/UAV operator then you must hold an authorisation issued specifically to them by the CAA (i.e. a permission, exemption or "operational authorisation"). General Exemptions, permissions or authorisations which are aimed at a wider and non-specific group of operators are not included.
Full details on those eligible to apply, EC devices, frequently-asked questions and how to claim a rebate are available on the CAA website at www.caa.co.uk/ec.
Back To News